Special cables
Special cables for any end product
Everything that interconnection solutions convey needs to be carried out faster and in a more complex and versatile manner these days. Furthermore, special cables need to be made smaller, while continuing to yield optimal performance in even the harshest environmental conditions. We interpret requirements into powerful connectors that comply with the international standards. The application of shop floor control offers us both full traceability within our production process and the ability to supply in accordance with the most stringent quality requirements.
Do you want to discuss your challenge to look for a suitable solution?
Solutions
Whether it is dynamic cables for drag chains or hybrid cables for video applications that have to accommodate numerous signals and functionalities, we produce a variety of solutions: for numerous communication protocols, including industrial Ethernet (Cat.6A, Cat.7), bus cables or hybrid cables with twisted-parallel pairs in thermoplastic materials (PVC, TPE, PUR) or fluorocarbons (ETFE, FEP, PTFE).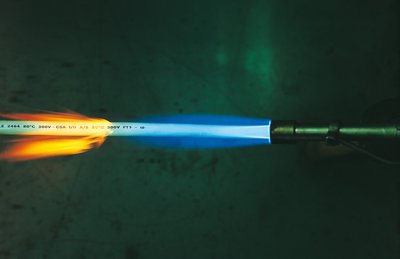 From nothing to something very powerful
It is crucial to establish the customer requirements when manufacturing a high-quality special cable. Our engineers therefore analyse your request, come up with alternatives for the best price-quality ratio, then create the prototype in close cooperation with the product developers. Thanks to extremely short lines of communication with the engineer and our swift manufacturing time, you also benefit from an excellent time to market.
---

---